Salon Bridal + Editorial Hair – 2-day Course
Vicki has made it her mission to shatter the myth that 'bridal hair is boring' and looking at her portfolio and awards – mission accomplished!
'The Vicki Lord Hair Academy' can bring its two-day Habia-approved 'Bridal + Editorial Hair Course' to your salon, so your staff can learn to recreate Vicki's iconic style from the convenience of their salon. They will receive an official certificate upon successful completion and be awarded 14 CPD hours.
Investment:
Up to three stylists for one day: £480

Up to three stylists for two days: £870

Vicki can teach up to ten stylists and

offers a salon discount of £99 per additional student.

Payments are to be secured prior to course dates.
Duration: One or two Days
Credits: Upon successful completion Level 2 qualified hairdressers, will receive 14 CPD hours approved by Habia and Skills Active: The Authority for Hair, Beauty, Nails and Spa. 
Why should we invest in Editorial + Bridal hair training?
Salons invest in training to add value to their business, both in financial and skills sets. Attract new customers by offering outstanding bridal and event hair services. A bride and her bridal party provide a tidy source of revenue, and if you offer a superior service, making them look and feel beautiful – they will sing about your services.  Recommendations, referrals and word of mouth have an excellent return on investment and are the easiest way to improve brand equity and get new clients through the door.
Additionally, with ever-increasing trends towards elaborate braiding and on-trend up-dos, this course will give your stylists the skills and confidence to stand out in the field, enabling them to cater to increasing demands for event styling; including parties, proms and the hallowed red-carpet.
Providing your staff with the opportunity to train with Vicki will not only teach new skills and methods of creating stunning hair; as an educator, she also inspires, ignites creativity and an enthusiasm to excel. Happy and inspired stylists, make your salon a great place to be.
Why choose The Vicki Lord Hair Academy to train your staff?
Vicki can train your staff over two days to a schedule that suits your salon set-up, so that business can operate as usual.

Vicki is Vidal Sassoon trained: Covent Garden, and is a Balmain Bridal Hair Specialist.

Vicki has three decades of experience working with hair.

Vicki was awarded the UK's Best Bridal Hairdresser in 2016.

This course is industry-approved by Habia/SkillsActive, awarding 14 CPD points.

Vicki's approach is friendly and warm, but very professional.

Vicki has hosted her own TV show on Sky helping brides choose the right hairstyle for their dress, and has featured in regional, international and national media as a bridal hair expert.

Vicki has been a TV hair expert, including on QVC.

Most importantly, Vicki has a passion for teaching others who share her passion for hair.
What styles are taught on the course?
Vicki will teach four very important foundation styles, which can then be manipulated into many other contemporary styles.
Curly Side Romantic Bun and adaptions to this style (Practical Day 1)

Braids and braided-up styles (Practical Day 1)

Chignon Bun and adaptions to this style (Practical Day 2 for Assessment)

French Pleat with a Beehive and adaptions to this style (Practical Day 2 for Assessment)
We send full training information prior to the course date with a breakdown of the course format and any other relevant information the students may require before training with Vicki.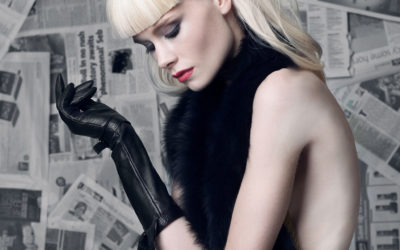 Fashion designers often opt for the same style for all their models on the runway, so learn effective hairstyles that complement the avant-garde and how to alter it slightly to suit different face shapesOTHER COURSES